World Robot Olympiad
International Final
17.-19.11.2022 Dortmund / Germany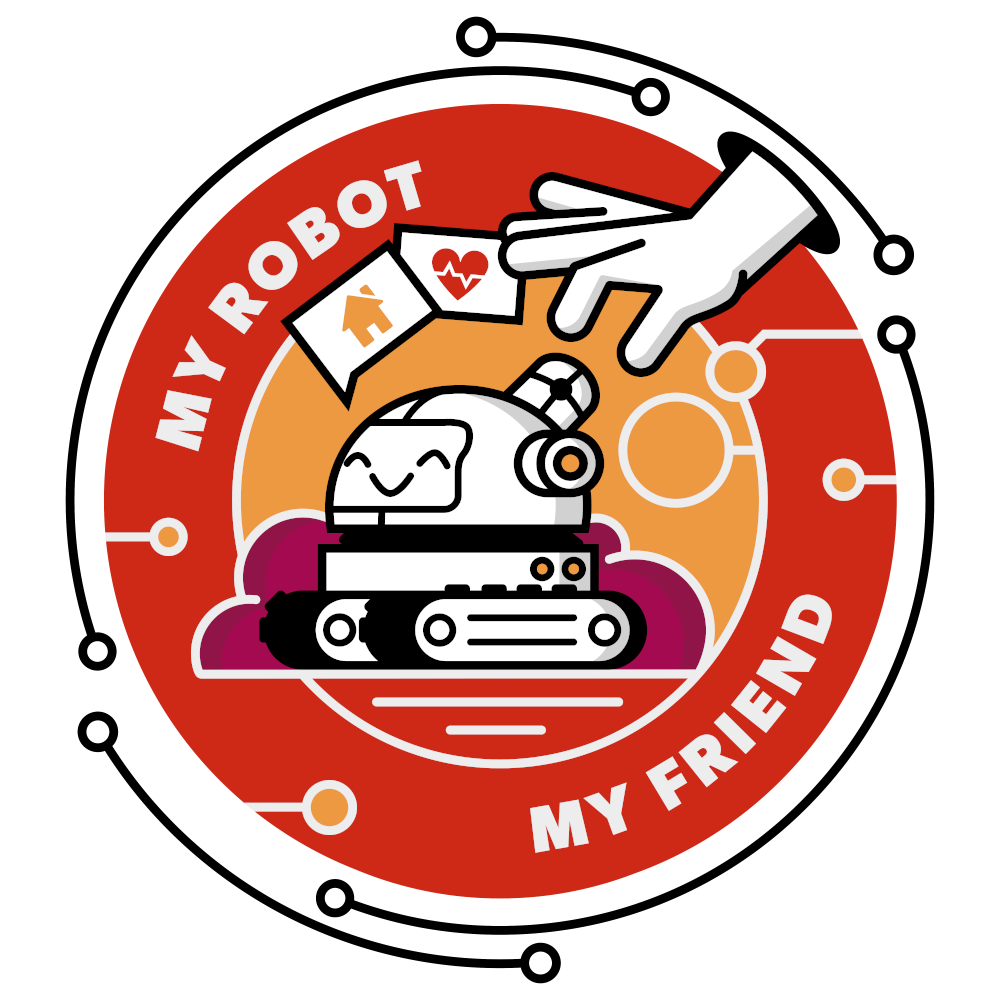 It will soon be three years since the international WRO community met for an International Final. Since then, the WRO has also changed and introduced exciting updates in the WRO competition program.
We have selected a theme of the season - My Robot My Friend! - that should be interesting for all of us because robots are becoming increasingly important in our daily life.
On this website, we will inform you about the International Final 2022 in Germany. We wish much success and fun for all national events around the world we are looking forward to meeting the international community in November in Dortmund, the European Capital of Innovation 2021.

Your team of TECHNIK BEGEISTERT
The National Organizer of WRO in Germany
Host Country of WRO International Final 2022
The WRO 2022 International Final will be hosted by Germany. The National Organizer TECHNIK BEGEISTERT e.V., a non-profit organization, is working together with the City of Dortmund, the Ministry for Economic Affairs, Innovation, Digitalization and Energy for the state of North-Rhine Westphalia and many other partners from industry and society to make it an unforgettable event.

We are proud that the President of the European Commission, Fr. Dr. Ursula von der Leyen, has taken over the patronage for our event.
Learn more about:
WRO in Germany German Partners Patronage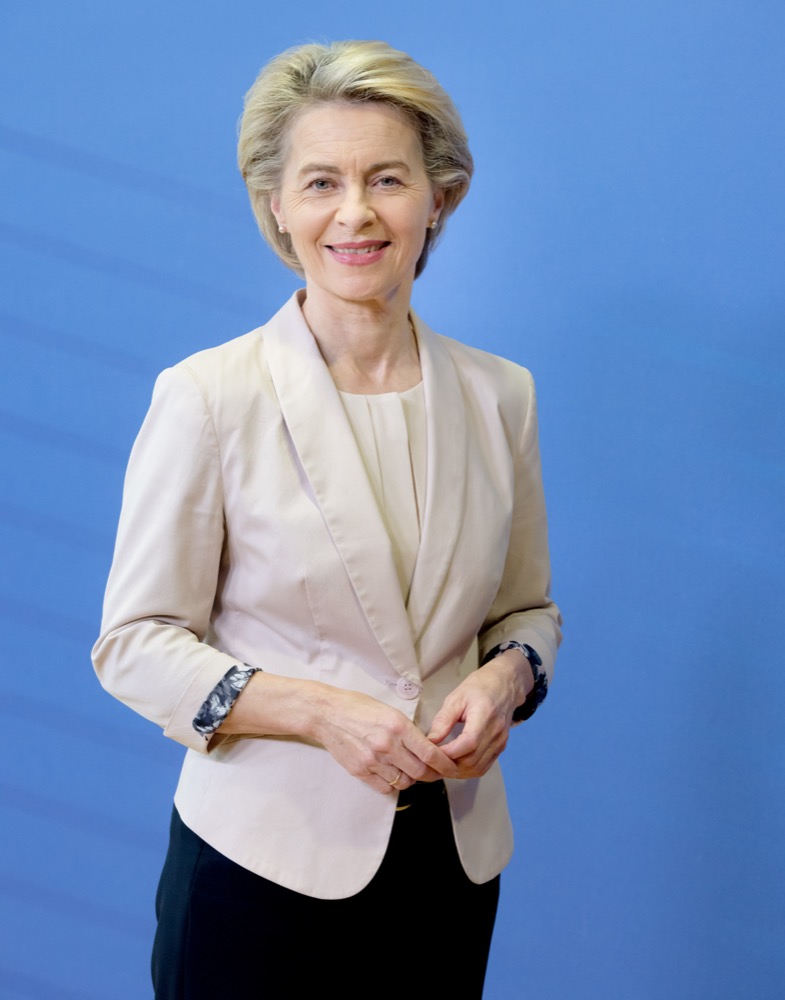 Motivation to host the Final
Sustainable growth of WRO in Germany
Hosting the World Final in Germany is a long project for us. We first talked about it in our team at TECHNIK BEGEISTERT, a non-profit organization, back in 2016. In the end, we applied in 2019 to host the event in 2021. It was always our goal not only to organise a great WRO World Final, but also to take our WRO community in Germany with us and expand it along the way. The partners of the World Finals have supported this sustainable approach from the very beginning, and so over time various initiatives to expand our activities have emerged - ultimately always with the goal: to get even more children and young people excited about robots & technology.
During the last years, we have established new partnerships for regional WRO competitions, supported schools in starting robotics activities and put our organisation's fundraising on a broader footing. Even though not many competitions could take place within the pandemic, our network of partners has grown and we look forward to a WRO season in 2023 with around 45 regional competitions - more than ever before. For the International Final in November 2022, schools and partners from Germany will be invited to experience the diversity of WRO and participate in a STEM side activity program. This will make the International Final a great experience for everyone.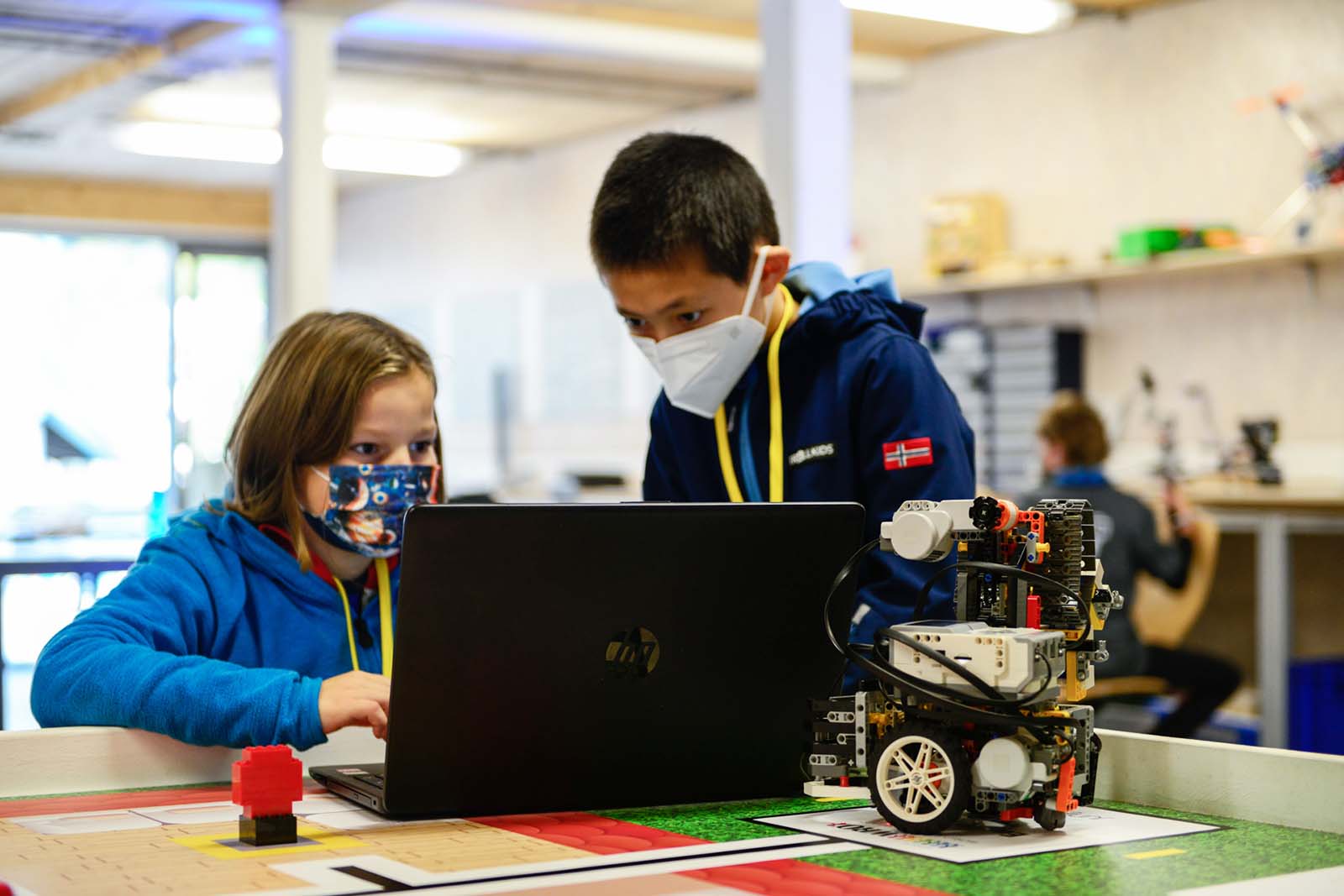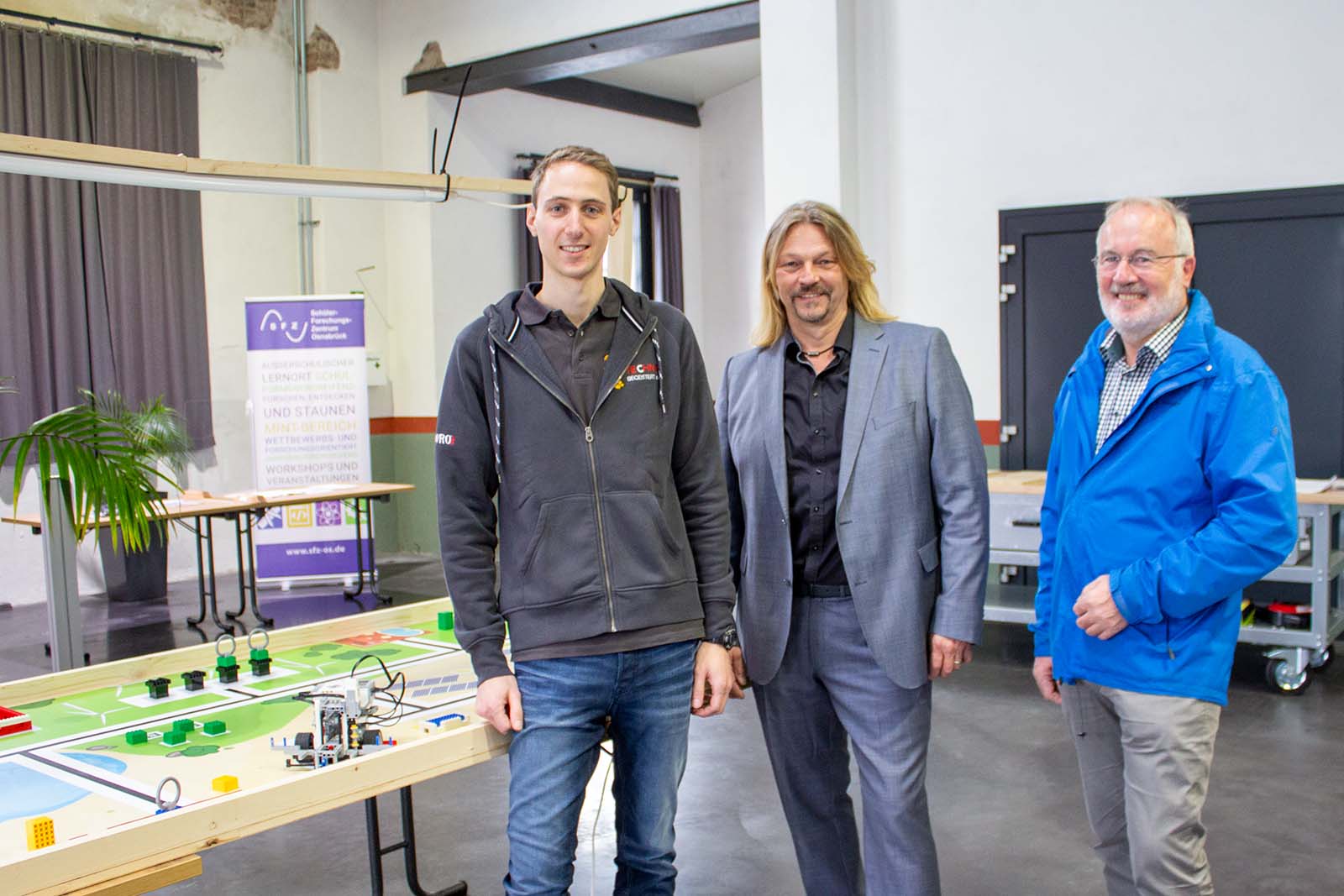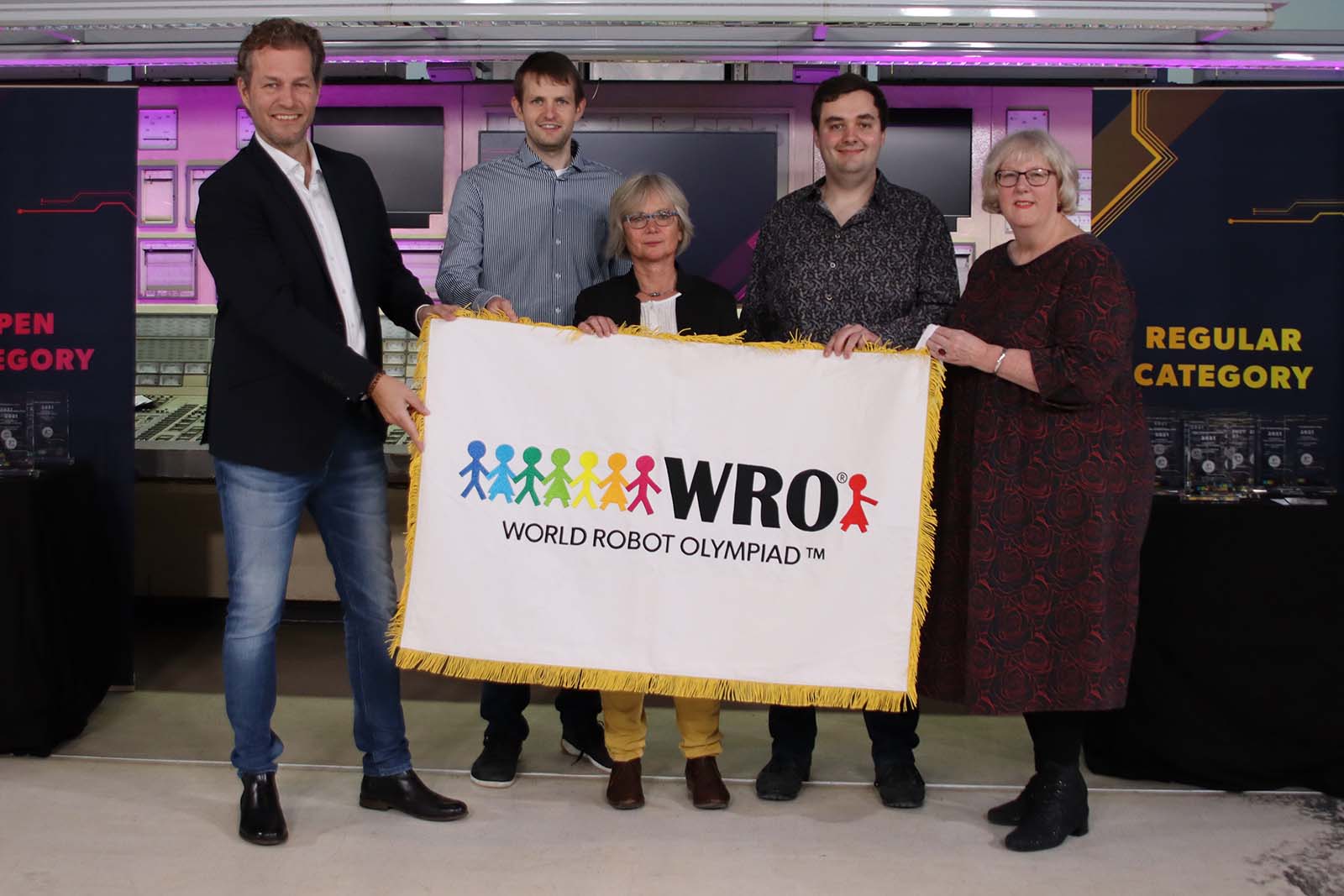 Photos: Team at WRO competition in 2021 / New partners for WRO in the region of Osnabrück / The WRO flag with representatives from WRO, TB e.V. and the city of Dortmund.